Why is getting your oil changed so important? There are lots of moving parts inside a car, and all those moving parts create a great deal of friction. Engine oil lubricates those parts, allowing the car to run smoothly without overheating or breaking down.
At Russ Darrow Chrysler Jeep Dodge Ram (CJDR) of West Bend, we provide drivers in West Bend, Jackson, and Slinger with high-quality oil change services.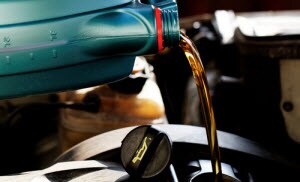 If your vehicle is due for an oil change, contact our Mopar Service Center today to schedule an appointment.
Signs Your Car Needs Oil Change Services
You might be wondering, "How will I know when my vehicle needs an oil change?" Here are some signs you might need to schedule an appointment as soon as possible.
      
If the check engine light or the oil change indicator is on. While this might seem like a no-brainer, many drivers tend to ignore these warning lights until it's too late. If you notice one, contact our Mopar Service Center right away.
          
You can manually check your engine oil levels. Pop open the hood of your car, locate the oil dipstick, and pull it out. Then, read the levels on the side. If your oil is low, it's time for a change.
          
Even if the oil isn't low on the dipstick, take a moment to look at its consistency. If the oil is black and gritty, your car needs service.
          
If your engine is abnormally loud while you're driving, your vehicle might require a change. Schedule an appointment at our service center to have our professionals examine it.
          
If you have no clue when your car last had its oil changed…need we say more?
Our Team of Professionals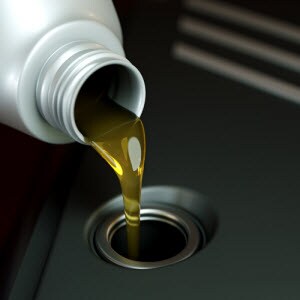 At the Russ Darrow CJDR of West Bend Mopar Service Center, we have a team of expert automotive technicians who are extremely well-versed in oil changes. Our team has been providing oil change services for our customers in West Bend, Jackson, and Slinger for years. They're courteous, efficient, and incredibly effective, so you can be assured your car is in good hands.
They're also capable of much more than just oil changes. If your car needs additional service, our team can perform any maintenance, repairs, or replacements that it needs.
Furthermore, they're familiar with all types of vehicles. It doesn't matter if you drive a Chrysler, Jeep, Dodge, or Ram; the team at our service center can change your oil and have your car back up and running in no time at all.
Schedule Your Oil Change Services Today
If your car meets any of the five criteria outlined above, it's time to have your oil changed. There's no better place to do so than at our Mopar Service Center.
We're here to serve drivers like you in West Bend, Jackson, and Slinger. Contact us today at Russ Darrow CJDR of West Bend to schedule your oil change services.