Welcome! We're glad you found this page that contains our entire index of informative vehicle comparisons. Our team at Russ Darrow Chrysler Jeep Dodge Ram of West Bend wrote these comparisons for drivers in the West Bend, Jackson, and Slinger areas.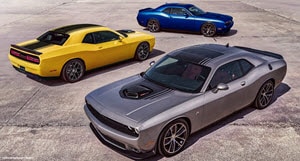 We hope you choose to take advantage of them, as they can significantly improve the effectiveness of your automotive research as you look for a new car.
What Makes Vehicle Comparisons So Important?
In many cases, well-written, content-heavy vehicle comparisons are the cornerstone of thorough vehicular research because they help you separate the wheat from the chaff, so to speak. There are so many makes and models out there today that it can be difficult to know what type of car you need or want, especially because many vehicles purport to offer the same advantages.
Our Chrysler, Dodge, Jeep, and Ram comparisons will tell you about one of these brands' vehicles and a competitor's comparable model. This type of side-by-side objective analysis will start to narrow your focus to the models and features that are relevant to your lifestyle.
When you're searching for your next vehicle, a narrow focus will help you get as much as possible from every test drive you take. You won't be worried about testing any superfluous cars or features while you're at the dealership.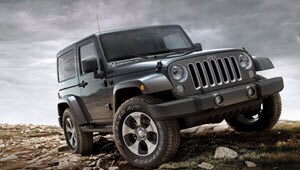 On the other hand, reading these articles might have the opposite effect, as they might introduce you to some new options you hadn't considered before. Who knows?
Our Chrysler, Dodge, Jeep, and Ram Comparisons
All the easy-to-read articles on this page feature two models. They cover some of the following categories:
Engine options
Performance specifications
Safety systems
Entertainment technology
Interior & exterior design
Each article puts the two cars side by side in these categories and offers a conclusion as to which one is superior. This is a simple way to learn more about vehicles like the Chrysler 200, Dodge Charger, Jeep Patriot, and Ram 1500.
If you live in the West Bend, Jackson, or Slinger area, browse our library of vehicle comparisons today! If you have any additional questions, don't hesitate to contact our team.

2017 RAM 1500 vs. 2017 Chevy Silverado 1500