At Russ Darrow CJDR of West Bend, we do everything we can to help our local car shoppers supercharge their individual online research. By providing you with free, high-quality educational resources about the vehicle models we sell, we help you find what you need to advance your search and make a well-informed decision.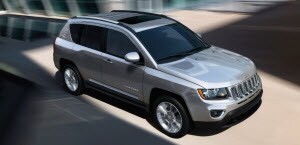 Our digital library of Chrysler, Dodge, Jeep, and Ram vehicle reviews is one of the main places we make this happen. The Chrysler family of vehicles has something to offer every car seeker, and our reviews help you narrow down which ride has what you're looking for.
Check out just a few of the categories you'll learn about by reading our comprehensive vehicle reviews:
      
Exterior Styling: How a car, truck, or SUV looks can weigh heavily on your final decision. Aside from featuring a picture of the model you're reading about, our vehicle reviews elaborate on the look and feel of each model's outer attributes to ensure that you pick a ride with a personality that matches yours.
      
Performance: Whether you want a car with sports car handling or one that can help you optimize your monthly gas spend, we usually have our preferences when it comes to performance. Russ Darrow CJDR vehicle reviews help you get familiar with each model's performance characteristics by introducing you to the equipment purring under the hood, EPA-verified fuel estimates, as well as information about handling or special performance systems.
      
Inner Space: Depending on how many passengers you routinely have coming along for the ride, finding out how much space the vehicle offers is key. We cite measurements from the manufacturer in the back seat and cargo area and cover versatile seating features such as removable or adaptable rows and small storage space.
      
And Much More! Wondering what technology comes standard, how the vehicle you're looking at scored in safety crash tests, or what's changed on the latest model? Our reviews have you covered there too. Russ Darrow CJDR tailors each review's focus to the segment's most requested information for a customized research set with everything you need in one quick read.
Get Your CJDR Research Underway Now
To start you research, select the link to the review of the model you're interested in. Should any questions come up during your research, feel free to reach out to the Russ Darrow CJDR of West Bend team at 888-840-7090 or contact us online.
Jeep
2017 Jeep Grand Cherokee Review
2017 Jeep Patriot Review
Chrysler
Ram
Dodge
2017 Dodge Grand Caravan Review